---
The view of who we are is transformed through awareness. And this changes everything.

Mingyur Rinpoche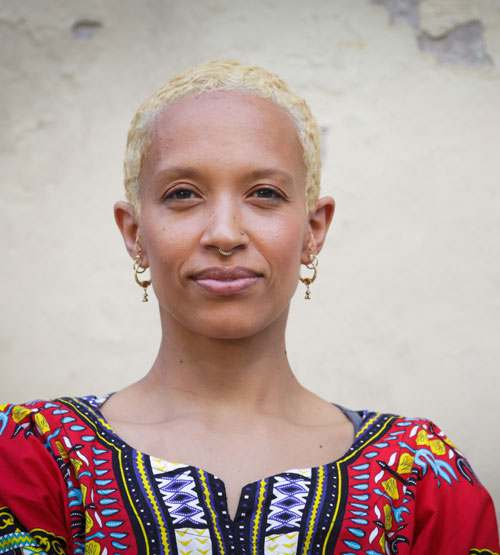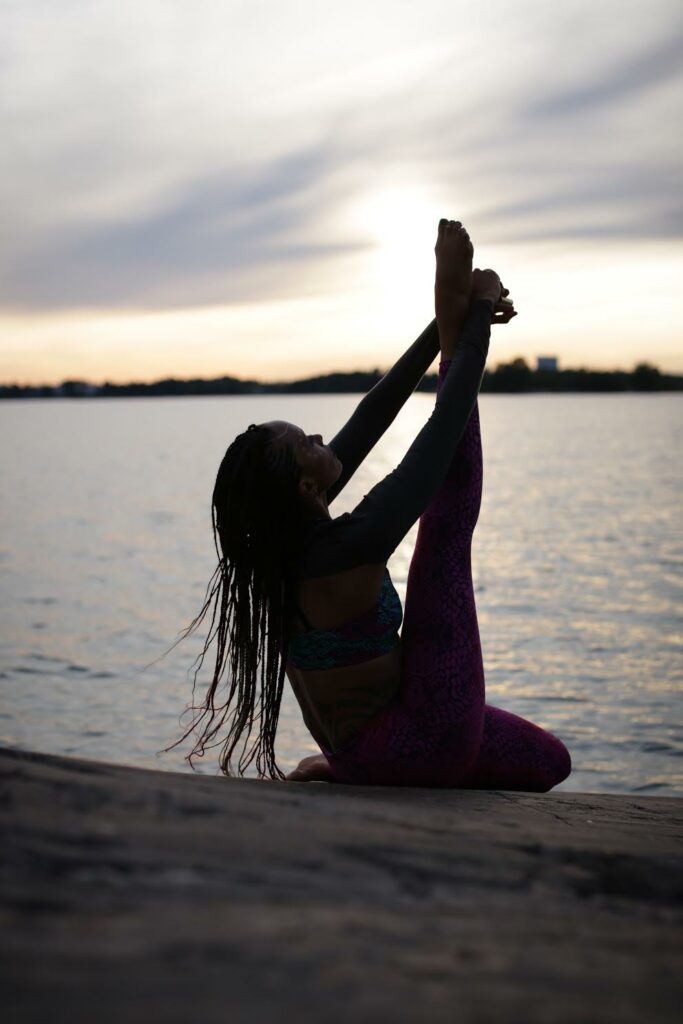 An up-and-coming wellness advocate, Wambui has a blend of formal Ashtanga yoga training, Chavutti Thirumal (massage by foot press) and life experience that gives her a unique ability to see and hear those around her in a way that is tender, gentle and real.
Wambui has an easy-going, unassuming way and demonstrates a willingness to be vulnerable and "less than perfect"; which makes others want to exhale deeply and release the pressure of what a spiritual life should be. She shares her life stories and struggles, triumphs and obstacles with an openness that makes you want to examine and tend to your own seeds of greed, hatred and delusion with care, honesty and acceptance.
Wambui models that to be human is to err and how we can also transform our unskillful habitual tendencies into more skillful ways of being. And that, even as we work with our shadow sides, we are worthy of love, happiness and joy every step of the way. She invites you into the intersections of her life as a multi-racial Black woman, born in Nairobi, transplanted to upstate New York, now based in Helsinki, Finland.
My mission in life is not merely to survive, but to thrive; and to do so with some passion, some compassion, some humor, and some style

Maya Angelou
Training
Wambui started practicing Ashtanga yoga in 2008 and began assisting Petri Räisänen, who is also her husband, in 2010. She received her Chavutti Thirumal massage training in 2013 from Helen Noakes and Indian head massage training from Terry Thomas in 2019. Wambui combines various healing modalities into her treatments, such as Finnish jäsenkorjaus (bone setting), fascial release, breath work to create customised and highly individualised healing sessions for the client.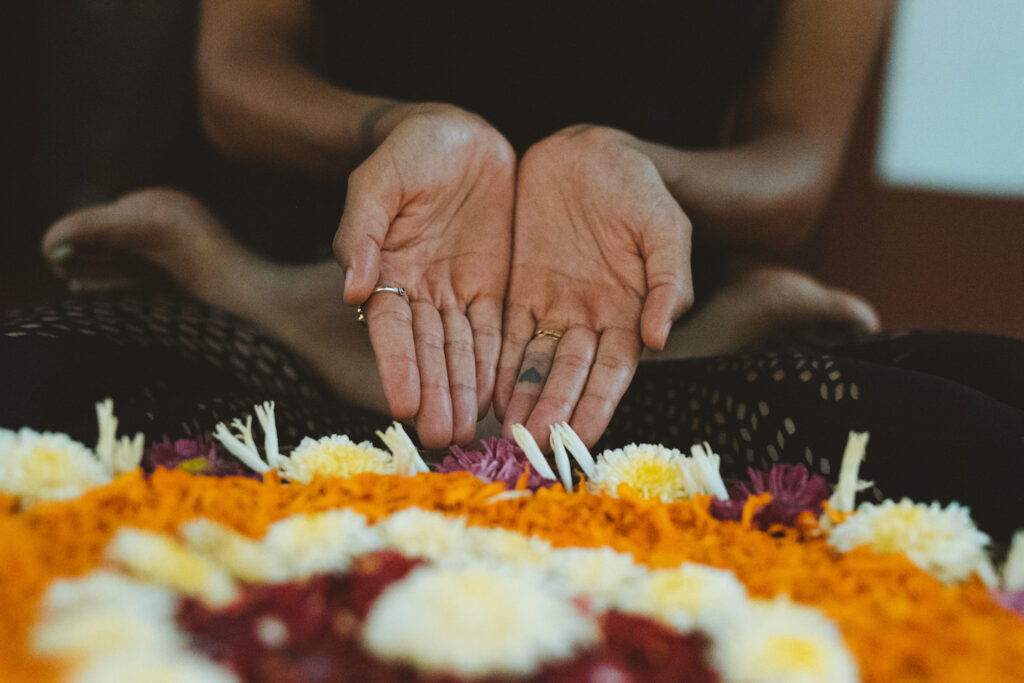 She aspires to be as human as possible in her teachings and both works and lives from a place of compassion and authenticity. As such, she strives to create spaces in the wellness and spiritual culture where tough, tender conversations can be had with brave truth-telling and equanimity. Where topics such as racism and cultural appropriation can be addressed without resorting to spiritual bypass and denial.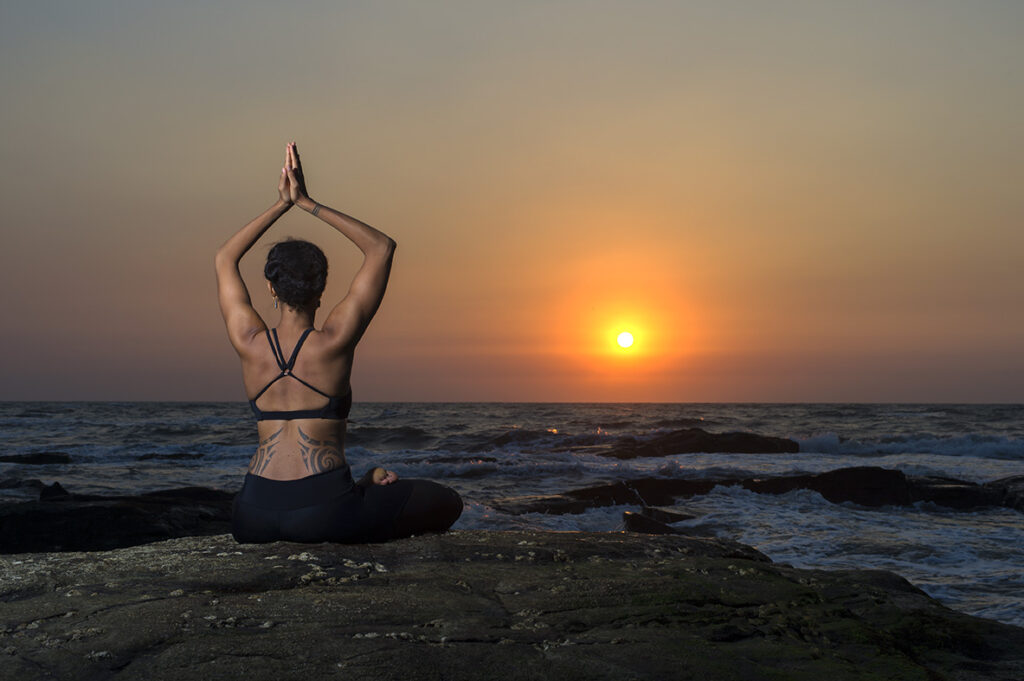 Wambui does her work, both on and off her yoga mat and meditation cushion. She works to first acknowledge, and then to understand and transform the suffering of divisiveness that lives both within her and in the collective consciousness, as a result of habitual and cultural conditioning. She tries to avoid asking from others what she herself has not asked of herself, and is careful not to use the efforts of her spiritual practice and teachings to deepen the delusion that we are separate from one another.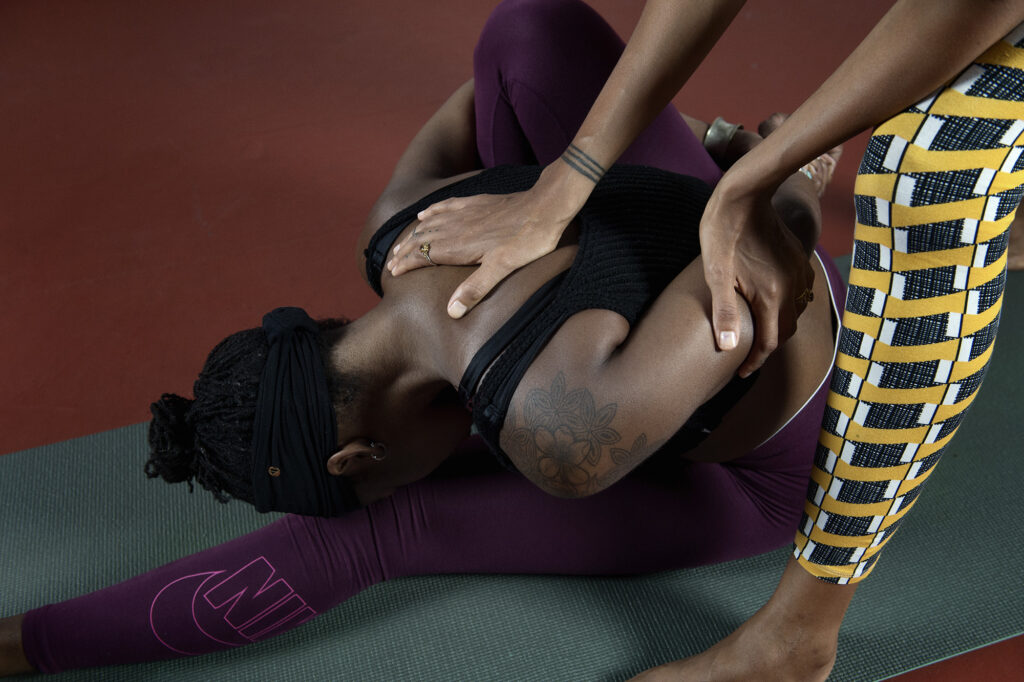 It is her greatest aspiration that liberation and awakening can be embodied not only on the individual level but on the collective plane as well; so that we may work to furthering a world based on the tenets of justice, safety and love for all.
And that we may pause from time to time while "doing the work" to return home to the joy, friendliness, compassion and spaciousness that is our fundamental nature.
---
Caring for myself is not self-indulgence, it is self-preservation, and that is an act of political warfare.

Audre Lorde
---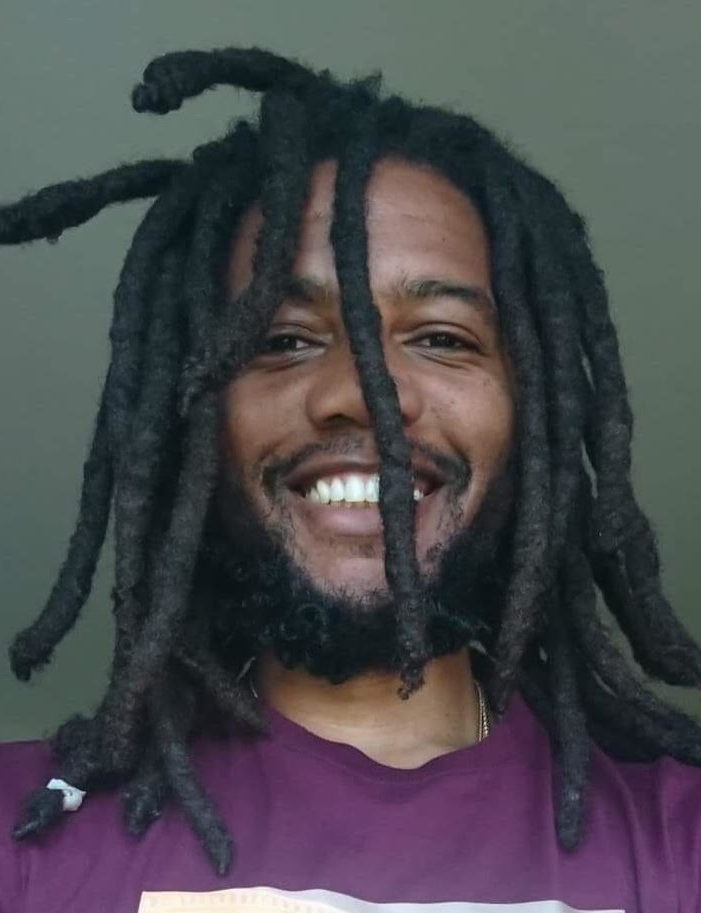 Such a calming relaxed environment. Wambui is a kind and loving person with positive energy. She makes sure you are comfortable… Will be coming back.
– Antoine
---