---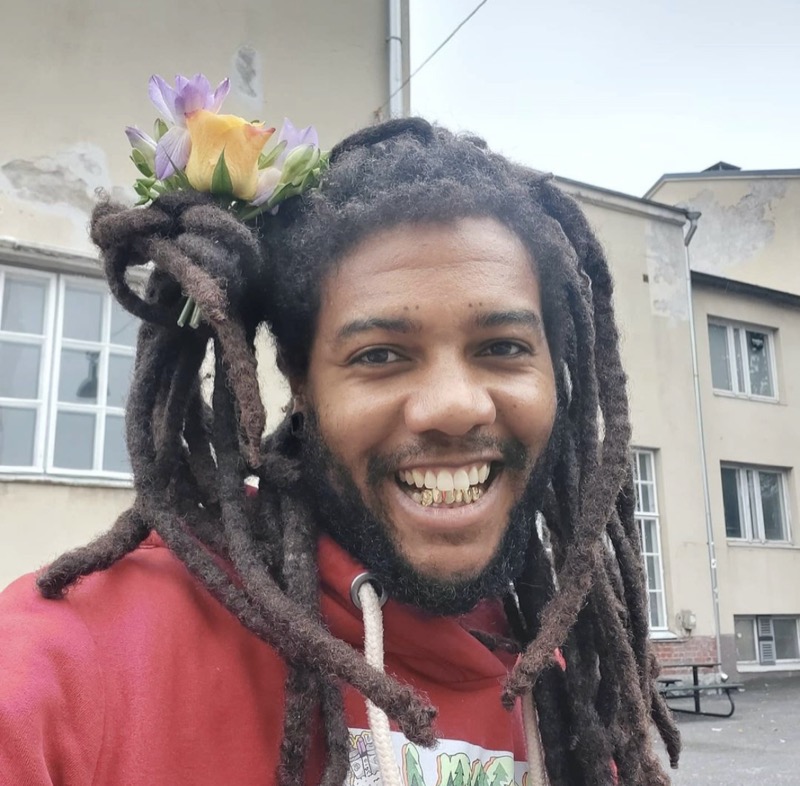 Queen Sis Wambui has been a blessing to my life. My mind, body and spirit is broken and she has been teaching me the practice of healing. Her goal of healing in community really fills my being with love and kindness. She is also a wonderful masseuse who has helped my body work through the pain of many sports injuries. With the added work of a 4 year old boy and 8 month old twins, I am in need of constant relief. Her practices have quickly changed my life for the better. We are both in biracial relationships with white Finnish partners and we have wonderful children, so we share our knowledge and experiences with one another. She supports my craft of visual art and I will forever support my Queen Sis in her work to heal in community. Everyday I use parts of her teaching to continue forward in my growth. We all need a friend like Wambui in our lives. She is the truth and forever a part of my life.
– Antoine
---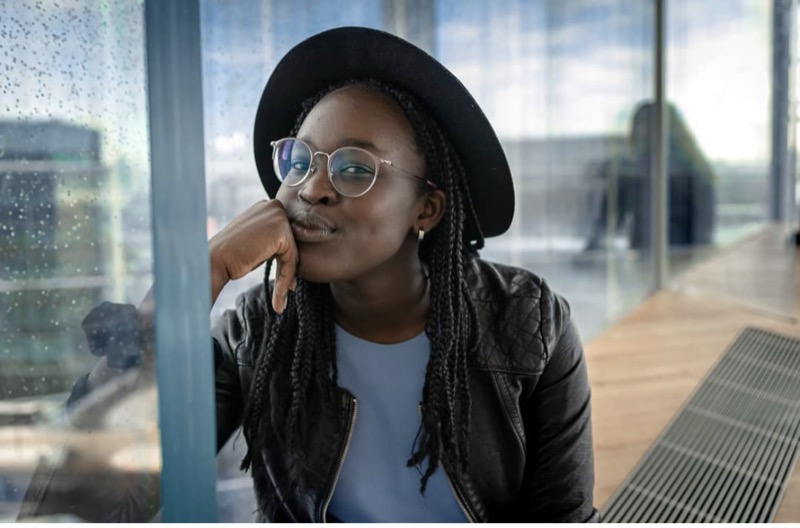 If you want to do something for yourself, book a time Wambui's massage. The time is tough and sucks the juice, but this diamond like soul knows just the right moves to refund them.
– Ajak
---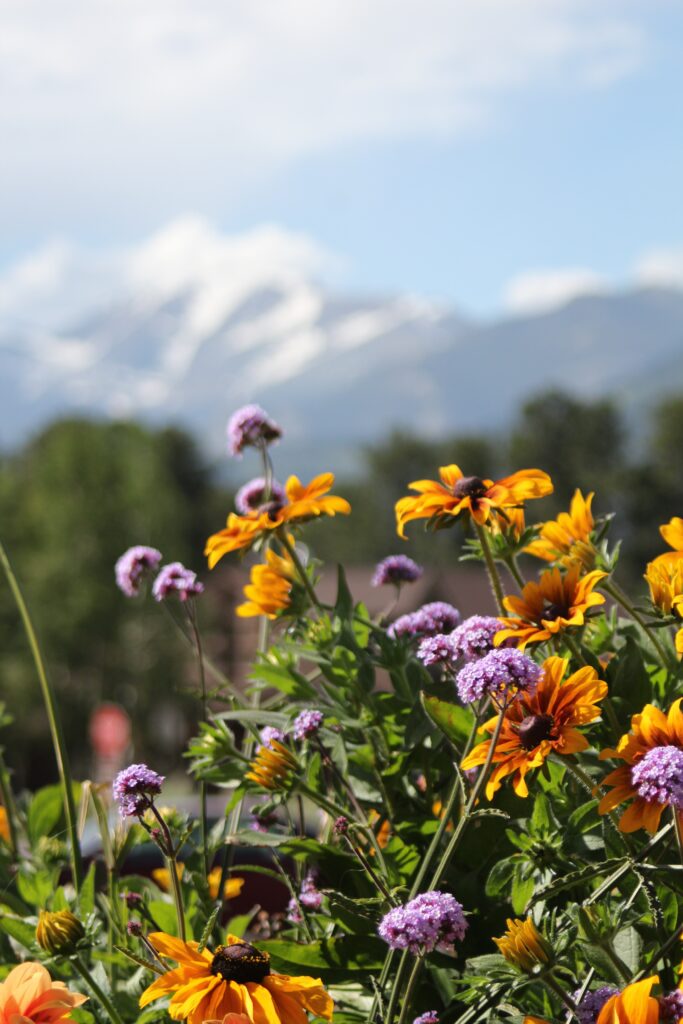 Wambui is by far the best yoga teacher I have seen. She takes a very friendly approach towards teaching so yoga becomes accessible to all as it should be. I never felt like that with any other yoga teacher. I used to be slightly intimidated by yoga but not anymore. … There is genuine love and care and no vibe of stress. The classes are made in a way that it focuses primarily on self healing, even though among the students our age groups or physical capability differs, no one feels left out. Other than breathing and body movements yoga is also about teaching, understanding and philosophy. Wambui's classes are designed in a way so we can find our own path of self healing and this is what makes her unique as a teacher. In the modern world where everything has a price, what you take away from this class is priceless. I am very grateful to the teachings she has provided me and I wish her all the best in her future endeavours.
– Leilani
---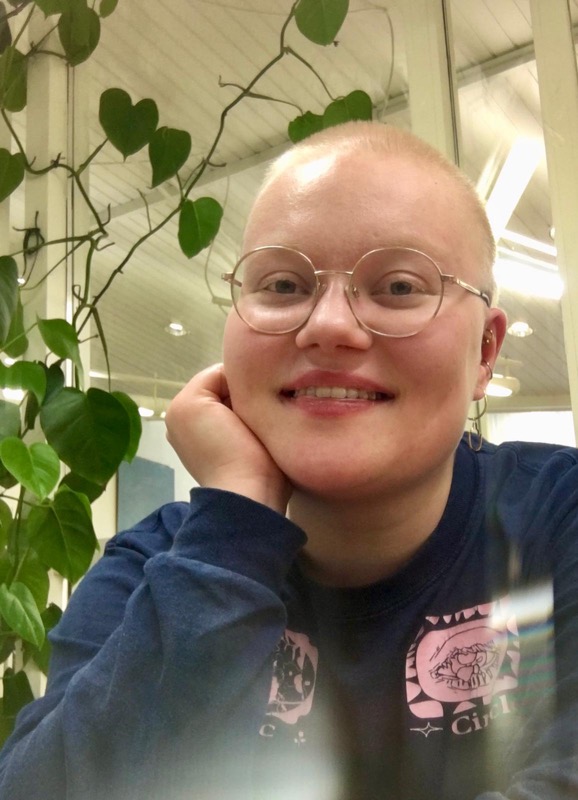 Just wanted to thank you once more for yesterday's trauma-informed yoga class. Thank you for speaking up, offering your insight and perspective, saying it all exactly like it is. From my perspective as a white practitioner/student there, when you spoke abt color & race & oppression with us and de-centered white experience, you made the space 10000 times safer and the healing more possible – for everyone.
– Isa
---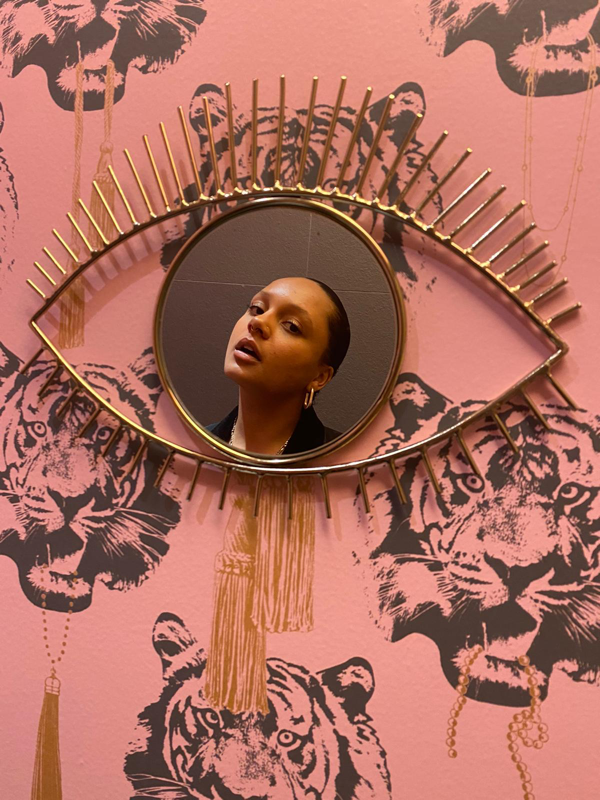 Wambui's massage did wonders for me – I was able to release so much emotion stuck in my body, so much grief and sadness that I was having trouble accessing. It felt purifying, and throughout the process I felt safe and well taken care of. Wambui is incredibly receptive and sensitive which made it easy for me to relax and connect with my body and soul. Its not just a massage, it's a form of holistic loving care. I highly recommend this!
– Ida
---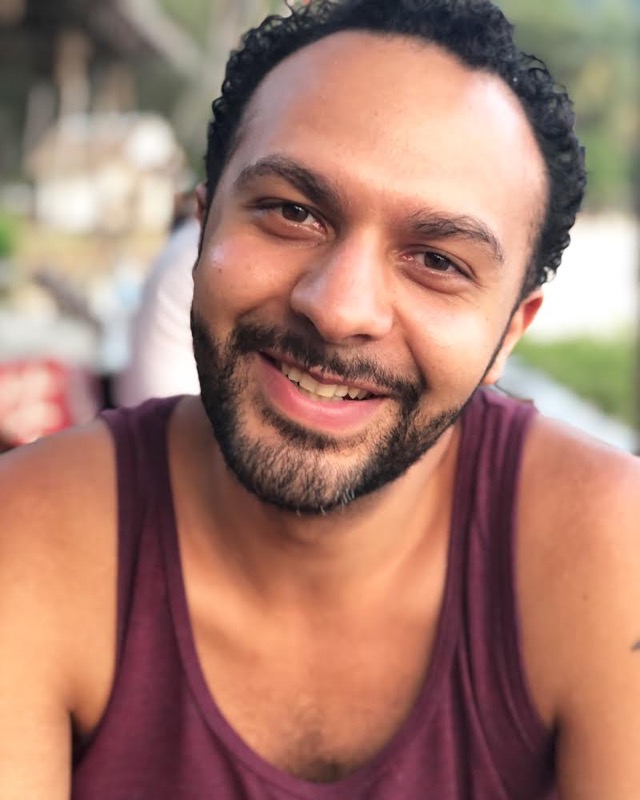 I had no previous experience with This practice. When we first met, I felt right away her loving and soothing energy. I immediately felt comfortable with her and knew she was the right person to teach me and guide me through.
During her classes, Wambui delivers her teaching with a lot of care & attention. Her warm and gentle voice creates a deep feel of meditative calm which helps focusing and connecting with your body. She is very intuitive and knows how to push you delicately with never going over your present possibilities. She has a deep understanding of how the body functions and you can really feel her experience as a massage therapist in the way she teaches and help the body relax and open during certain Process of learning new poses.
– Philippe
---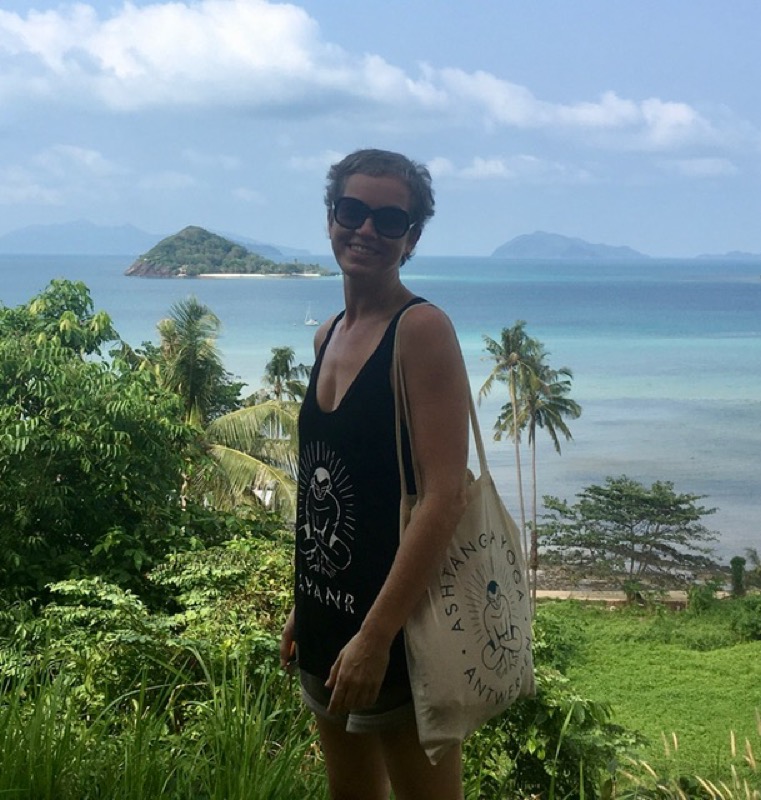 Wambui has a natural way of creating a safe space for everyone. She is attuned with her students and shows great empathy.
She talks to her students in an invitational way, giving them choice and options.
Her students feel at ease, not pressured but invited to explore the possibilities of their own individual bodies and minds.
It's inspiring to witness her trauma sensitive way of teaching an Ashtanga half primary class.
I would highly recommend her classes to everyone, as her classes are definitely inclusive and accessible for all ❤️
– Sophia Arits, Ashtangi & trauma informed yoga teacher
---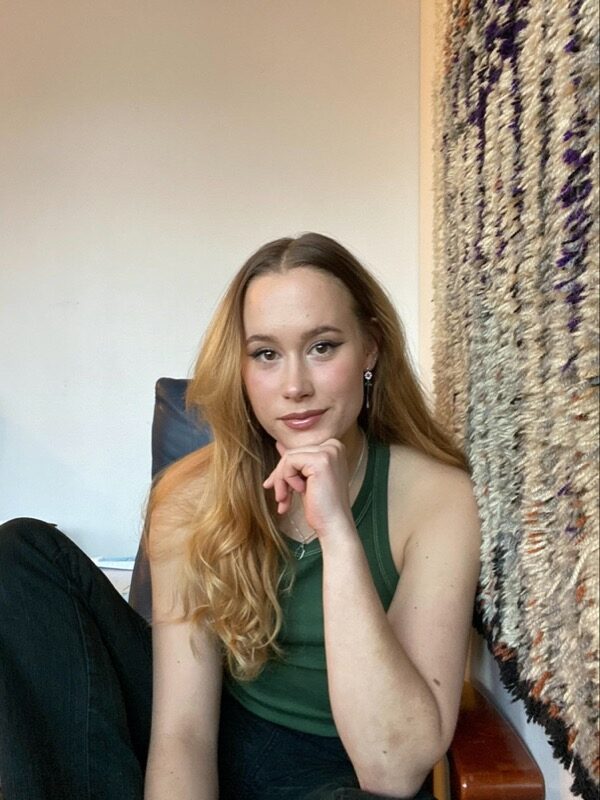 If you aren't already a customer of Wambui Njuguna-Räisänen, what are you waiting for? Whether you're looking for practises to support your overall wellness and healing, or your place in equity and social justice work, I believe you'll find what you're looking for here.
– Ida
---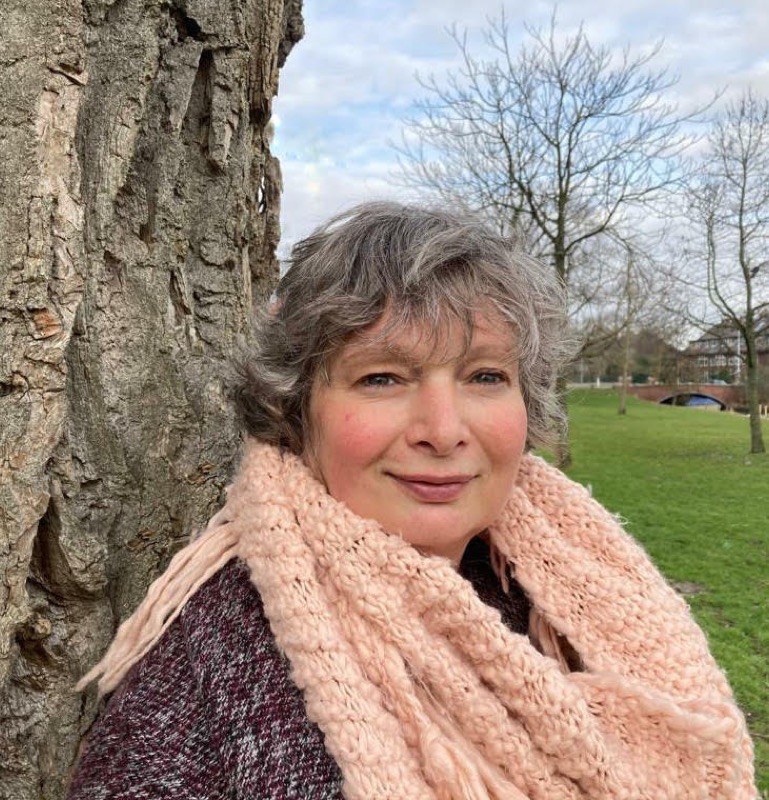 The air has been cleared with palo santo. The energy in the shala is soft, peaceful. There's an enthusiastic anticipation for the coming class.
With a warm and welcoming Samastitih, Wambui invites us to join her in chanting the opening mantra.
As Wambui guides us through the first half of the primary series, I feel encouraged to notice my body, to feel and follow my breath. Her engaging voice allows me to make the choices in the practice that fit my body and my state of mind. It's all good – there is compassion and kindness as Wambui offers alternatives in the postures. I hear and recognise the trauma-sensitive approach and appreciate the awareness in the words Wambui uses. After Savasana, I am balanced in body, mind and soul. I feel seen, understood, recognised and energized.
– Elise