If you really want to disrupt a system, start by reclaiming your body

Lama Rod Owens

---
In the spirit of Zen Buddhist master, peace activist and teacher of mindful living: Thich Nhat Hanh, when contemplative practices inform activism, engaged meditation can help those working at the forefront of social change. Wambui's passionate about contributing and supporting those who work tirelessly to create a more just, equitable world for all. In addition to meditation for general audiences, Wambui offers meditation and inner resourcing skills for social justice activists, racial equity trainers, climate change advocates and educators and all those working to disrupt violent, oppressive systems, both within and without.
If you're involved in such work, your self-care is essential. Radical change within deeply embedded power structures and systemic inequity is urgent; yet, it doesn't happen fast enough. As a result, burn out is a common and serious factor. The benefits of meditation and mindfulness practices have been widely documented. Now more than ever, the opportunity to create community while implementing a regular meditation practice is before us. If you wish to:
relieve anxiety, depression, loneliness, anger
remain calm and grounded amidst uncertainty
focus and organize your thoughts more clearly
understand the triggers of compulsive behavior and addiction
have an inner dialogue with yourself that isn't so critical and harsh
connect better with your kids, friends, spouse, neighbors
resolve conflict and be more creative
get quiet enough to access spirit, nature, God 
feel more kind and compassionate
    …then a meditation session is for you.
First, do no harm

– Physician's Oath
In addition to a daily seated practice, Wambui's ongoing self-study on meditation includes the following:
Black Wisdom summit with Rev. angel Kyodo williams
Dharma talks & guided practice with Liberate App + 10% Happier App
Real Love with Sharon Salzberg
Dream Yoga with Andrew Holecek
Living & Dying: Navigating the Bardos with Andrew Holecek
Sally Kempton's Energies of Transformation + Awakened Heart Meditation
In the Footsteps of Thich Nhat Hanh Summit with Lion's Roar
Wambui offers virtual private/group meditation sessions as well as consulting sessions for yoga + wellness studio owners and organizations.
I'm ready to disrupt by inquiring within…
---
[downloads columns="1″ full_content="no" ids="592″]
---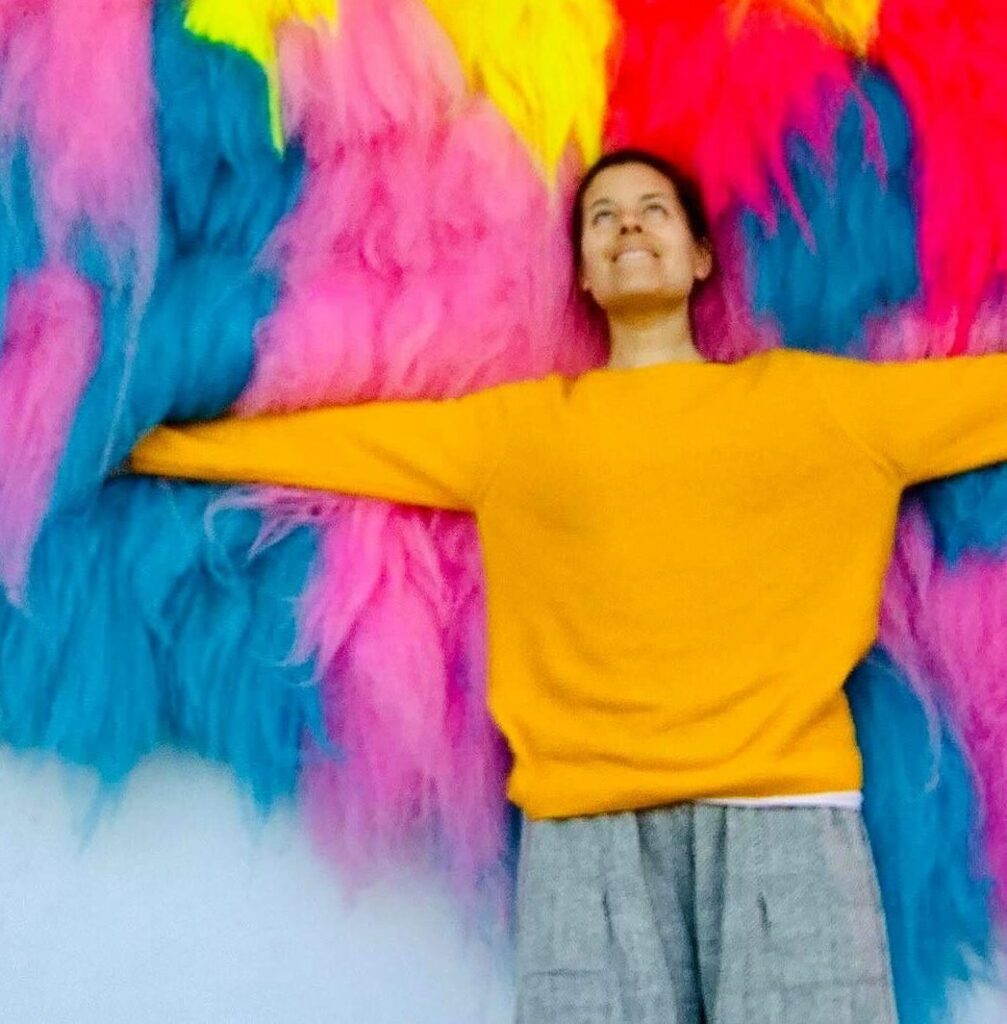 Super nurturing, caring, highly attuned, sensitive and intuitive. Wambui worked with deep insight and sensitivity, body, mind, spirit. This is a deeply nourishing and healing experience. I can not recommend it enough.
– Tamara Ashley
---
Love takes off masks that we fear we cannot live without and know we cannot live within

– James Baldwin